Our Clients
Our Gad World, A Family Around the World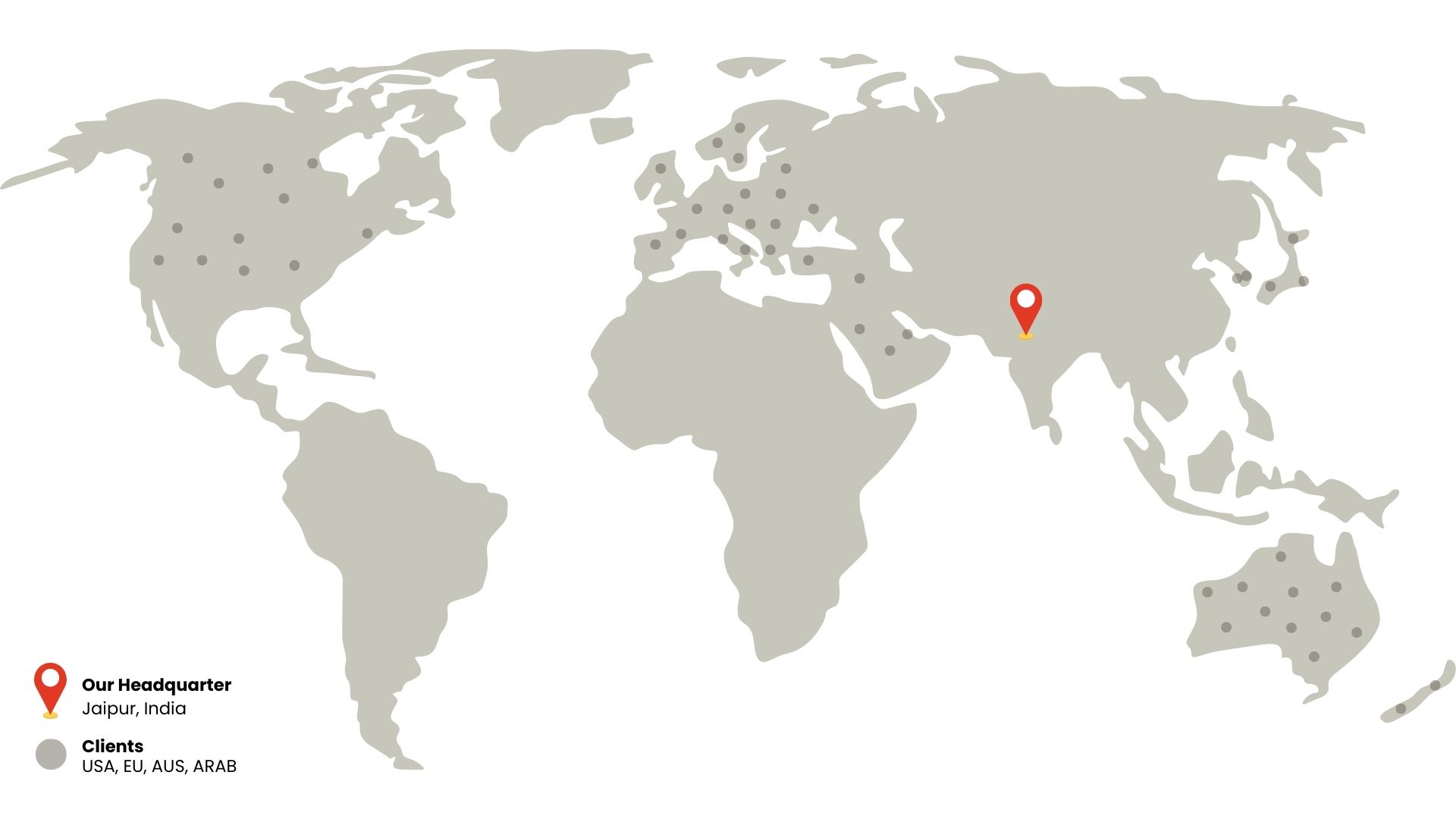 Gad fashions is one of India's largest exporters, dedicated to our clients' demands, working around their vision, and assuring them 100% premium-quality products. We are known for providing the most personalized and on-time service and get overjoyed when our customers express their satisfaction with our efforts.
We follow the latest trends without overlooking our roots' original touch. So far, we have delved into every type of fabric and product possible, and our specialty is working with linen, velvet, handwoven and handloom fabrics, polyester, and burnout fabric.
Our production and exporting have reached out to customers all around the world to provide the best service possible. The Gad Family started decades with the hope of serving and inspiring people. Today, we are proud to distribute to several clients in Germany, France, Sweden, Norway, Austria, the U.S.A., Japan, Australia, etc., producing lacs of pieces per month.
Our design studio includes a team of many talented designers and a prominent stitching unit with hundreds of stitching machines installed and in use. If you visit us in Jaipur, you will find many showrooms spread across the city with digital printing and laser cutting machinery, along with distinguished washing and dry cleaning units established inside each showroom.
One of the essential ingredients in our process of serving the best and earning our clients' faith is the practical and unique craftwork created by our skilled artisans. Pouffes, cushion coverings, chair covers, chair pads, bed covers & quilts, table cloths, table runners, throws, roman blinds & curtains, bags & pouches, and women's apparels are among the many lifestyle products we provide.
We welcome you to our Gad Family!